Spinning, the Hottest Fitness Program Helps You Lose Weight
What is spinning, how to do it? From where to start and where will it take you?! Spinning is the hottest fitness activity lately and this is why we decided to write down some basic things about it! Lose weight, look and feel great with spinning exercises.
Recumbent Bikes Are an Option for Your Comfort
Spinning can be done with regular stationary bikes, but the newest trend is to use recumbent bikes. Recumbent bikes also known as a cardiovascular machine can provide you the same workout as other regular exercise bikes, the main difference being in positioning the seat – lower and further then regular bikes. The main advantage of recumbent bikes is that they provide grater control and comfort, without the regular stress on your back or knees. I guess I found the best recumbent exercise bike reviews so, consider one for your home, your overall body will thank you in later years of spinning.
Spinning is the indoor cycling activity. It's an indoor group class in which you exercise to energetic music on stationary bikes. It can be as easy or as difficult as you want it to be, you can increase the resistance on the bike adjusting the dial as your fitness levels improve.
As any other fitness activity, no matter when you do it, at noon, in the evening or first thing in the morning, will energize your body and will bring up a great state of mind.
The Equipment:
A pair of good trainers, sports leggings and a cotton T-shirt. You can also use a towel because you will probably sweat a lot and it is advisable to carry around a bottle of water, in case of dehydration. You may also buy a gel seat, because you may find the bike seats really uncomfortable.
About the Workouts:
Stationary bikes have proven to be helpful in cardiovascular exercise and medical therapy because it increases blood circulation and in the transportation of oxygen to various parts of the body. Participants burn an average of 500 calories in 40 minutes.
Spinning exercise tones glutes and abdomen or core, buttocks and legs because these are the muscle groups that are directly affected. Toning is done by adjusting the resistance of the bike because the body balances while on a pedal and in doing so gets those often stubborn muscle groups to burn calories. The spinning enhances weight reduction. The main idea is that through spinning you get to tone your entire body! But, if you are keen in sculpting your lower body, this is really perfect exercises for you!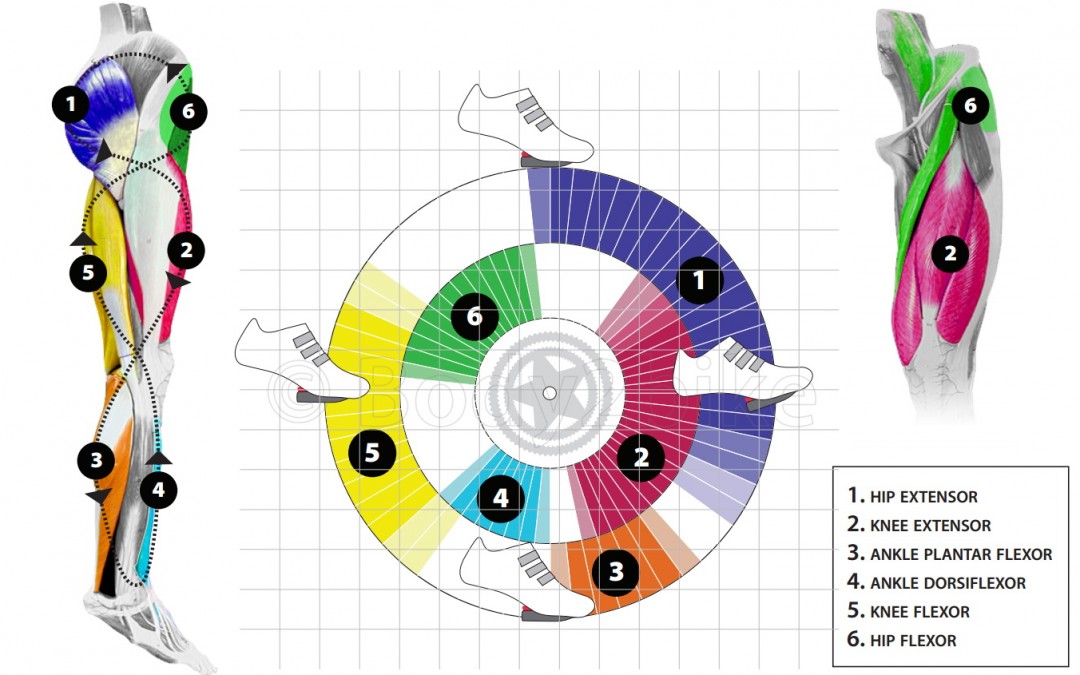 Spinning doesn't work all leg muscles equally, so without some cross-training, you may develop larger thighs. Serious spin enthusiasts have to watch out for overuse injuries in their knees, hips and lower back. So, our advice is to combine spinning program with squats, calf raises, leg raises, leg circles and a variety of Pilates moves if you want to get to slender slimmer legs.
Spinning is a great social class because with maybe the exception of those taking part in their first class can take part in any available class. It's this openness of classes that attracts participants of all ages, weights and fitness levels. So, don't worry if you'll feel uncomfortable in the first session, maybe you never rode a bike, maybe you don't feel good sitting on that seat, maybe you are uncomfortable with your looks, but any problems will disappear after the first session.
So, want to lose weight, want to sculpt your body, this is the newest and hottest way to do it! Spinning activity is the trendiest thing when it comes to fitness exercises, you get to combine networking with losing weight and body sculpting.
Latest posts by Andrea Grace
(see all)